Do you have a photo of this soldier? Do you have an obituary or additional information on this soldier?
Or, can you tell the story of your ancestor who served in 38th Ga.? If you send your ancestor's story, I'll post it here. Please email me at dnichols16@cox.net.
--------------------------------------------------------------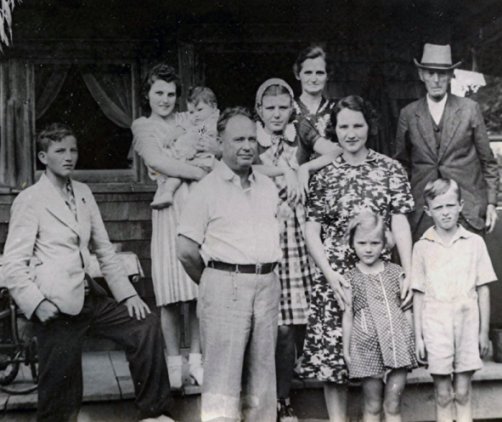 Left to Right: Wayne Broadwell, Myrtle Broadwell Martin and daughter Sally Jane Martin, Leo Broadwell, Barbara 'Billie' Doke, Annie Mae Broadwell Parnell, Dessie 'Jo' Parnell Greene, her children Dorothy Greene and William Spencer Greene Jr, and William Thomas Broadwell, age 96 in 1940.
Broadwell, William T. (William "Billy" Thomas Broadwell) - Pvt. 10/15/1861. Appointed 4th Corp. January 1863. Wounded at Wilderness, Va. May 5, 1864. Roll dated November 6, 1864, last on file, shows him "Home on wounded furlough; time out unknown." Captured and paroled at Hartwell, Ga. May 18, 1865.

Obituary from The Greenville (SC) News, published on Oct 3, 1943, page 6A
W.T. Broadwell Dies, Age 102
ABBEVILLE, Oct 2 - W.T. Broadwell, the last Confederate veteran in Abbeville county, died this evening at 7 o'clock at Memorial Hospital, after continuing ill health for a period of about 18 months. Mr. Broadwell was born Sept 29, 1841, and was 102 years of age. He came to South Carolina as a youth and was a farmer in the Lowndesville section throughout his life. He was a familiar figure around Abbeville and was the object of much care and consideration among people interested in Confederate history.
Funeral services will be held Sunday afternoon at 5 o'clock from the graveside in the Presbyterian cemetery in Lowndesville, conducted by Rev. A.F. Doty.
Mr. Broadwell is survived by one son, Robert Toombs (R.T.) Broadwell and a number of grandchildren.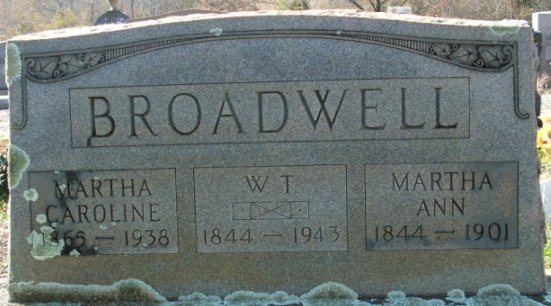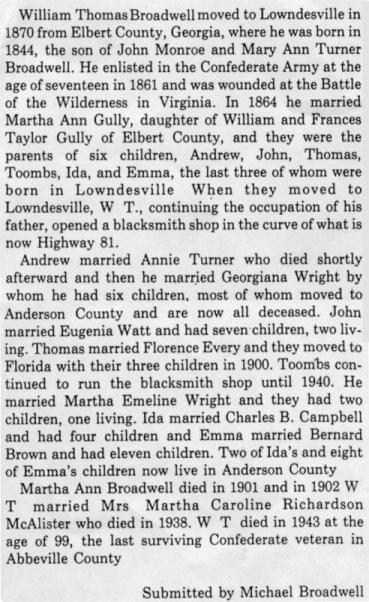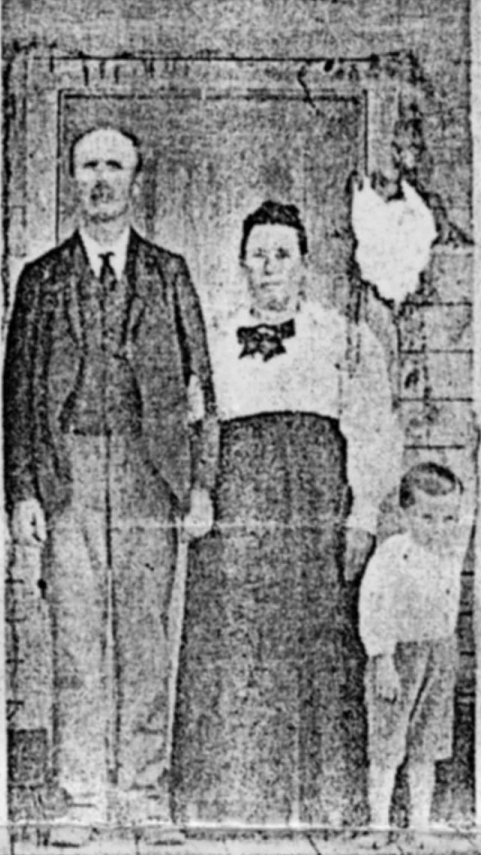 Photo of William T. Broadwell and wife Martha Gulley Broadwell,
Photos and bio courtesy of Mr. Jeff Taylor.