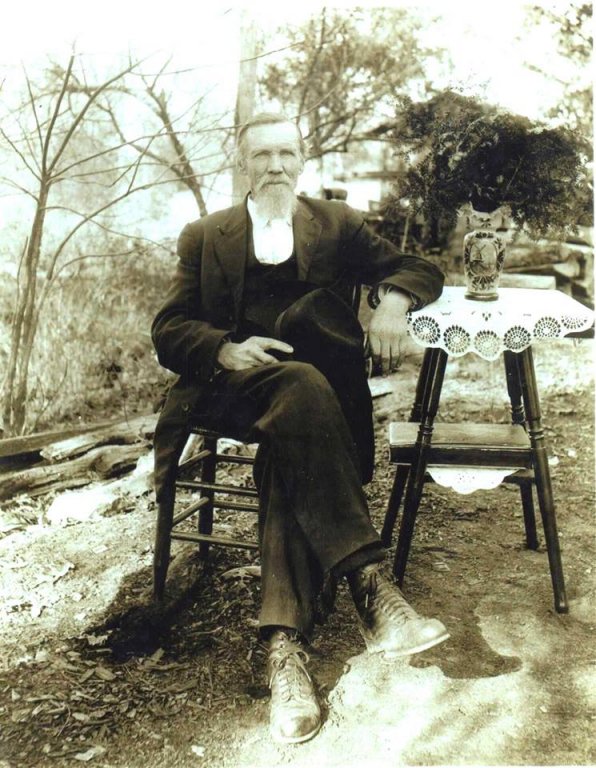 Photo courtesy of Mr. Greg Allison, descendant of Corporal Ball.
Ball, John W. - Pvt. 9/26/1861. Appointed 4th Corp. 4//1862; 1st Corp. 8/1/1863. Surrendered at Appomattox, Va. 4/9/1865. (Born in Ga.) Born in DeKalb [now Fulton Co.] on 11/24/1840. Filed a CSA pension application in Fulton Co. in 1919. Stated in application he was captured in 1863, held prisoners for three days, paroled for exchange, then remained in a parole camp about 30 days before rejoining his unit. W. H. Mitchell signed an affidavit in the application attesting to his service. Died near Decatur, Ga., 8/5/1920. B. Nov. 24, 1840, d. Oct. 5, 1920.
JOHN W. BALL was born in DeKalb [ now Fulton Co.] on the 24th of Nov. , 1840 and died near Decatur, Ga., August 5, 1920. He was a volunteer in Captain Flower's Company A, 38th Georgia Regiment from Doraville and was mustered into service on the 26th of Sept., 1861.
This regiment belonged to Gordon's Brigade [ or Stonewall] Corps, A.N.V. and took part in the battles of Cold Harbor, Malvern Hill, Second Manasses, Sharpsburg, Fredericksburg, Chancellorsville, Gettysburg, Bristoe Station, Mine Run, Wilderness ,Fisher's Hill, Cedar Creek, Hatcher's Run, Fort Steadman , Appomattox Courthouse , April 9, 1865. He returned home to find his country a vast wilderness, made so by Sherman's destruction. Engaging in farming, he was successful from the start.
He was married to MISS MARGARET ADAMS, and from this union there were 11 children, 4 daughters and 7 sons, of whom 3 daughters and 3 sons survive him. He was buried besides his wife at the old homestead, near Sandy Springs, Ga., attended by comrades who served with him throughout the war.
Comrade Ball was a model husband, a kind father, honorable and upright... He was President of the Survivor's Assoc. of the 38th Georgia Regiment. When the reveille of time shall beat, we hope to join him and other comrades who have gone before ' beyond the sunset's radiant glow'.
F. L. HUDGINS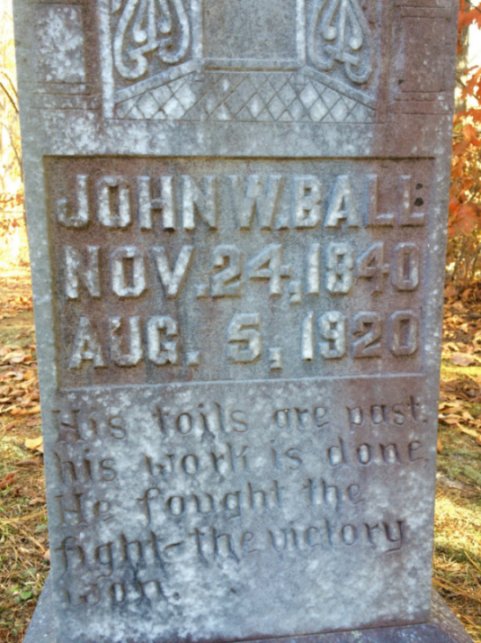 Source: Confederate Veteran mag., dated Dec., 1920, page 468.