Have a photo of this soldier? Have a bio or obituary of your ancestor? If you send it to me at dnichols28@verizon.net I'll post it on this website.
-------------------------------------------------
Honoring and remembering Private John Marion Taylor, of Company N, the Chestatee Artillery, from Dawson County, Georgia.
Private John Marion Taylor enlisted as a Private 5/10/1862. He was listed as absent without leave Jan. 1- Aug. 31, 1864. Pension records show he was at home on sick furlough Feb/1864, to close of war. (Born in Lumpkin Co., Ga. in 1835.) He Filed a CSA pension application in Hall Co. in 1899. Born 8/16/1835, died 1910. Buried at Liberty Baptist Church Cemetery, Dawsonville, Dawson Co. Brother of Samuel E. Taylor of same company.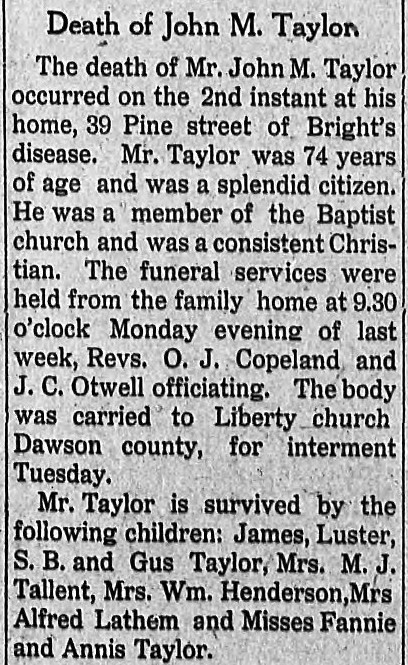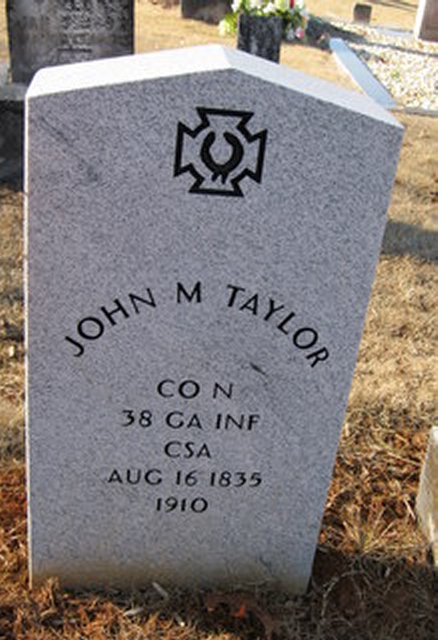 Find A Grave Link:
https://www.findagrave.com/memorial/64658585/john-m_-taylor