Have a photo of this soldier you'd like to share? Have a bio or obituary of your ancestor? If you send it to me at dnichols28@verizon.net I'll post it on this website.
---------------------------------------------------------------Baxter, John - (John M. Baxter) Pvt. 3/1/1862. Elected Sr. 2d Lt. of Co. D, 4/1/1862. Captured at Gettysburg, Pa. July 4, 1863. Released at Fort Delaware, Del. June 12, 1865.
Married the wife of Pvt. Bennett's Rainey Jeffares, Zade (Parazade Cochran Jeffares) after Bennett Rainey's death in 1866, according to Jeffares Rainey family descendants. He served as sheriff of DeKalb County from 1873-1875. Buried at Gresham Weed Cemetery, DeKalb Co., Ga. Died April 9th, 1915, at age 84, in DeKalb Co., Ga. Filed a CSA pension application in DeKalb Co. in 1900. Stated he was born in S.C. Sept/1830 and was a resident of Ga. since 1841. Stated occupation as farmer.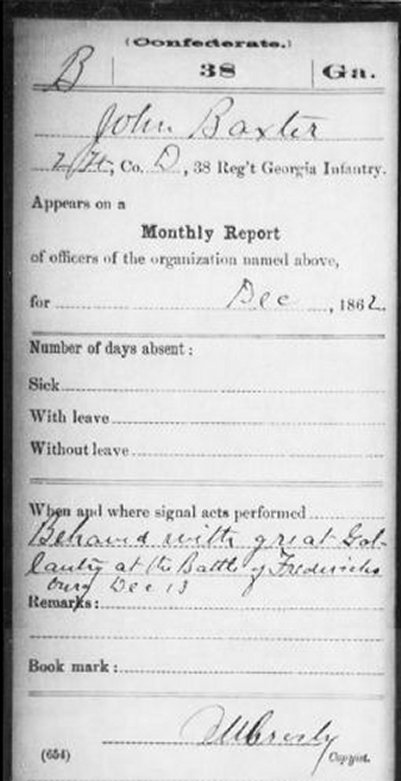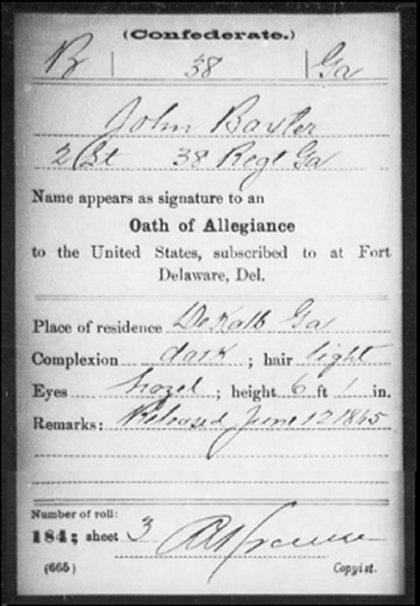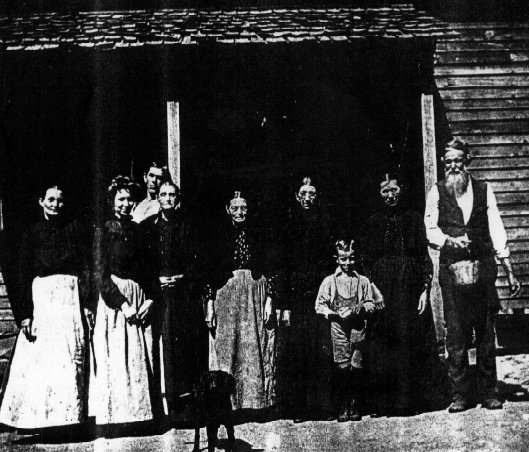 1898 - John Baxter on right standing beside wife Parazade Cochran Jeffares Baxter.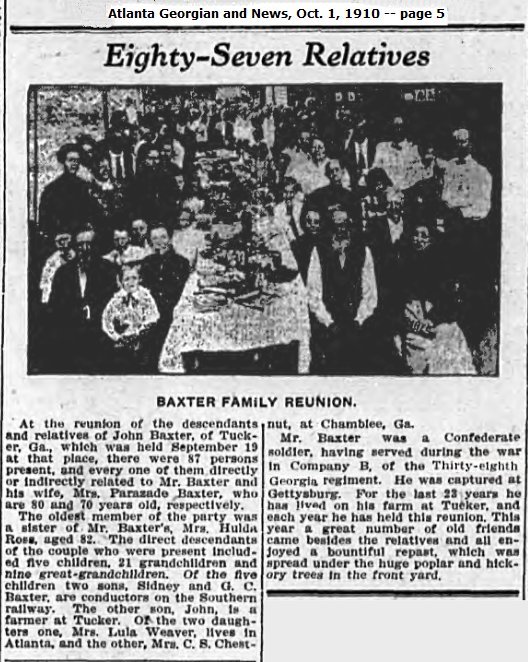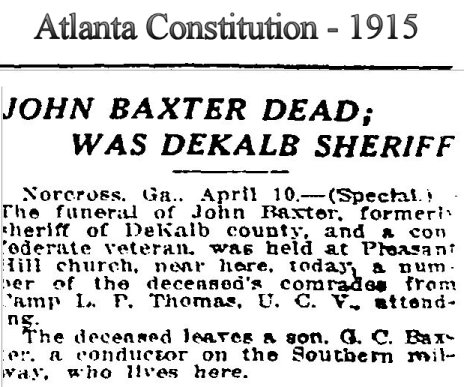 Photo courtesy of Mr. Michael S. Parks.