HHave a photo of this soldier you'd like to share? Have a bio or obituary of your ancestor? If you send it to me at dnichols28@verizon.net I'll post it on this website.
---------------------------------------------------------------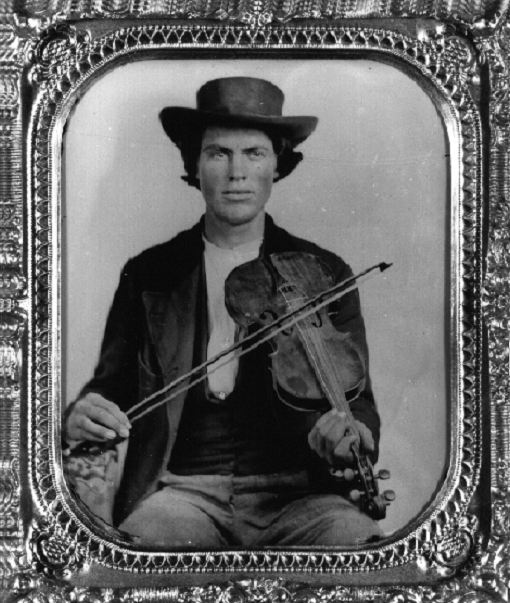 Private Bennett R. Jeffares - Ambrotype circa 1862
Son of Wexford Ireland immigrant Henry Harvey Jeffares (1786 Wexford Ireland-1863 DeKalb GA) and Elizabeth Rainey (1804 SC -1864 DeKalb GA) daughter of Thomas Rainey of Chester SC.
Bennett Rainey Jeffares enlisted in Company D of the 38th Georgia Infantry on May 12 1862 and was wounded in the leg at Gaines Mill June 27 1862. He was recovering in Chimbaroza Hospital #3 in Richmond during the end of June and July 1862. He was transferred to the Confederate Hospital in Stone Mountain Georgia (DeKalb County) on medical furlough in August 1862. He returned to duty in 1864 after a 18 month convalescence and was detailed to the ambulance corps as he was unable to march. He was captured with the regimental wagons at Farmville VA during the retreat towards Appomattox on April 6, 1865 and released from Newport News VA on June 16 1865. He died of tuberculosis in the winter of 1866 shortly after returning home.
He was survived by his wife Parazade Cochran. Parazade remarried Lt. John Baxter of Company D of the 38th GA. Lt John Baxter was captured at Gettysburg and released in June 1865. Parazade's brother Samuel Cochran was a 3rd corporal of Company D in the 38th and he surrended at Appomattox.
The Jeffares, Cochrans, Baxter and Rainey families were from northern DeKalb county and had considerable relations amongst the soldiers in Companies A and D of the 38th.
Bennett Rainey Jeffares' sister Martha Jeffares married 4th Corporal Edmund T Harris of Company A. Corporal Harris was wounded at Sharpsburg. This Edmund Harris with wife Martha Jeffares; his brother 3rd Sergeant Sterling Harris of Company D (wounded at Wilderness); and Francis Marion Leavell of company A all immigrated to Johnson County Arkansas after the war.
Three Baxter brothers were in the 38th: Lt. John Baxter, above; George Baxter wounded at Ft. Steadman in March 1865; and Francis Marion Baxter of Company A killed at Sharpsburg.
Bennett Rainey Jeffares' mother Elizabeth Rainey had three brothers who all were in DeKalb County before the war. Her brother (1) Bennett Rainey had: son John M Rainey of Company A captured at South Mountain July 3 1963; his daughter Elizabeth Rainey was married to James Joseph Adams of Company F captured at Ft. Steadman March 25 1865; daughter Caroline who married James Flowers of Company D 38th Georgia Infantry who died in camp Feb 1863 (son of Major John Y. Flowers); (2) Elizabeth's brother John G. Rainey's son John G Rainey was 2nd Sergeant of Company A and was captured at Gettysburg was released at the end of the war and never arrived home.
--------------------------------------------------------
Ancillary text material:
Jeffares web site (contains Bennett Rainey Jeffares' letters, Martha Jeffares and the Harris brothers):
http://www.bauer.uh.edu/parks/genealogy/jeffares.htm
The Rainey Page: (John M Rainey, John G Rainey, Caroline Rainey (wife of James Flowers, good map of northern DeKalb with many of the families farms noted):
http://www.bauer.uh.edu/parks/genealogy/Rainey.htm
Photos and bio courtesy of Mr. Michael S. Parks