Do you have a photo of this soldier? Do you have a bio of your ancestor who served in the 38th Ga.? If you send it, I'll post it here. Please email me at dnichols16@cox.net.
-------------------------------------------------------------
Littleton D. Pearson was born about 1842 in Georgia. He is first found in 1850 Murray County, GA, listed as age 10, living in household of his uncle Littleton Strawn. His father is believed to be John Pearson who was living next door to David Strawn, Madison Strawn and Martin Strawn in 1840 Cobb County, GA.
Littleton is next found in 1860 in Elbert County, GA, age 17, living in the household of his future wife and her mother, Martha (Burden) Rowsey. Littleton married Nancy Rowsey on Aug 2, 1860 in Elbert County. Their first and only surviving child, James Woodson Pearson, was born Nov. 22, 1861 (and died June 18, 1912).
Littleton enlisted with 38th Ga Infantry, Company H on Feb. 12, 1862 in Elbert County, GA, and was later transferred to 38th Infantry Company F. He was captured Nov 11, 1863 at Rapidan River, VA. He was imprisoned at Point Lookout in Maryland. He died Oct 20, 1864 and was buried in plot D12 at Confederate Hill in Loudon Park Cemetery, Baltimore, MD. His family never knew what happened to him. His wife and son waited in vain for him to return home from the war. His grandchildren were simply told that "grandpa disappeared during the war."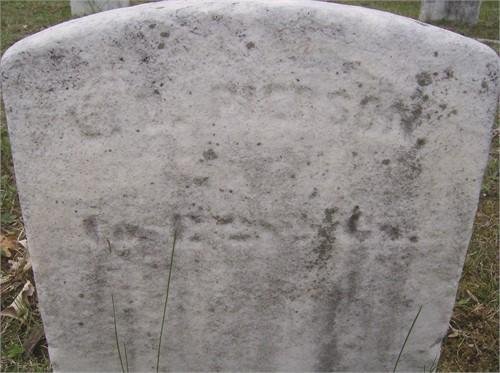 His son James Woodson Pearson married Sarah Francise Ayers on Dec. 24, 1883 in Elbert County, GA. They had 12 children; 11 survived to adulthood. Their names were: Rona Frances Pearson 1/12/1884 died 5/8/1942 (married William Rousey – 11 children), George David Pearson 12/17/1884-9/3/1962 (married Roxie Scott – 8 children), Willis Jeff Pearson 1/11/1886-6/3/1968 (married Mary Rucker – 3 children), William Jep Pearson 1/11/1886-5/6/1930 (married Eunice Burden – 3 children), my grandfather John James Pearson 3/19/1888-7/19/1962 (married Martha Alewine – 11 children), Mary Pearson born Feb 1890 (married Martin Smith – 10 children), Lena Pearson Oct 1892- 10/1/1916 (married Joseph Bragg – 2 children), Janie Pearson born Jan 1894 (married Amos Ginn – 7 children), Asa Pearson 11/8/1895-4/14/1957 (married Leila Alewine – 4 children), Martha Pearson 10/12/1897-1/22/1981 (married James Adams – 10 children), Robert D Pearson Oct 1899-1/17/1963 (married Myrtle Alewine – 2 children), and Florence Pearson 1901-1906.
Littleton had only one son, but he has many descendants including all of the Pearsons in the Georgia counties of Hart, Franklin, Clarke, Madison and Elbert.
For over 140 years, his remains laid in a grave in a cemetery with other fallen confederates in a faraway state, unknown to his family. It was only recently that his fate was discovered.
Rest in peace, great-great-grandfather – we have found you!
Photo and Biography courtesy of ms. Gwen Pearson Downey
4-29-09