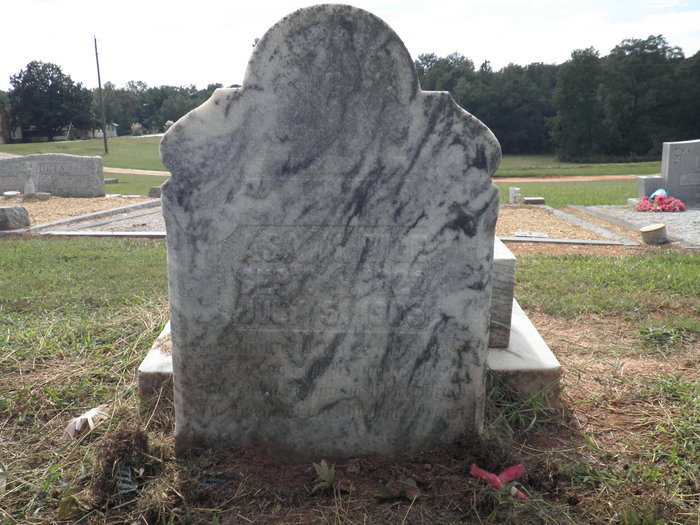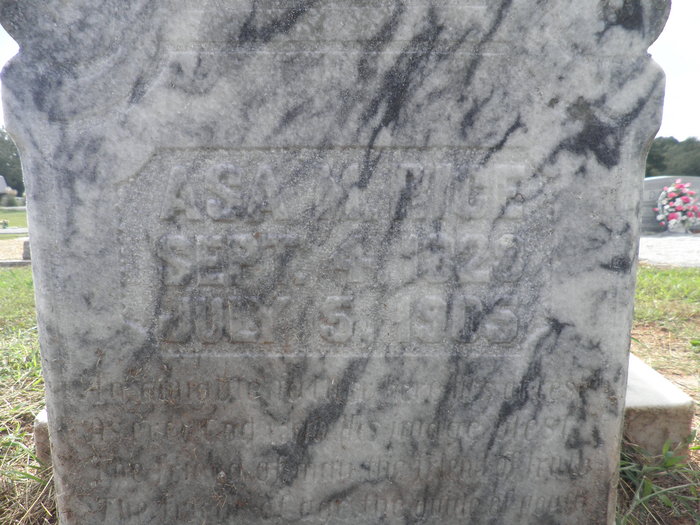 Rice, Asa M. - Pvt. 5/14/1862. Wounded Jun/1863. At home, wounded, 11/7/1864. No later record. Sent to David's Island prison Camp in New York. Born in Ga. 9/11/1828. Filed a CSA pension application in 1897 in Madison Co., Ga. Died on 7/5/1905 in Madison Co. Ga. Buried at Bethel Baptist Church, Madison Co., GA.
Asa M. Rice was born in Elbert County, GA on Sept. 4, 1828. He married Royster Harper on July 27, 1856. Asa enlisted in the 38th GA Infantry, Company F, on May 14, 1862. He was wounded in the shoulder at Gettysburg, probaby on July 1, 1863 as the 38th was engaged in the battle that day at Barlow's Knoll. He was taken prisioner, and along with a lot of other wounded, was taken to De Camp General Hospital on David's Island, New York Harbor, on July 21, 1863. He was paroled there on August 24, 1863, and was exchanged in a prisioner exchange at City Point, VA on August 28th. He was admitted to C. S. Hospital, Petersburg, Virginia that same day. He was furlouged home on Sept. 7, 1863, and spent the rest of the war at home in Elbert County. Asa applied for, and received, a pension in 1895. Asa died in Madison County on July 5, 1905 following a stroke that he had in June 1905. Courtesy of Mr. James D. Rice, descendant.
From Findagrave.com:
Birth: Sep. 4, 1828
Elbert County
Georgia, USA
Death: Jul. 5, 1905
Madison County
Georgia, USA
Asa M. Rice was the son of Richard Rice. He was a farmer and a Civil War Veteran. He was married to Royster Emily Harper in April 1849 in Elbert County. She is buried in the Pleasant Grove Cemetery, Madison Co., GA.
Family links:
Spouse:
Royster Emma Harper Rice (1832 - 1916)*
Children:
Thomas Richard Rice (1850 - 1929)*
Luther Martin Rice (1852 - 1907)*
James Marion Rice (1855 - 1926)*
John H Rice (1856 - 1903)*
Martha Ann Eliza Rice Jordan (1860 - 1924)*
Asa M Rice (1862 - 1941)*
George Harper Rice (1868 - 1920)*
Mary Emily Rice Roberts (1871 - 1949)*