Have a photo of this soldier? Have a bio or obituary of your ancestor? If you send it to me at dnichols16@cox.net I'll post it here.
------------------------------------------------------------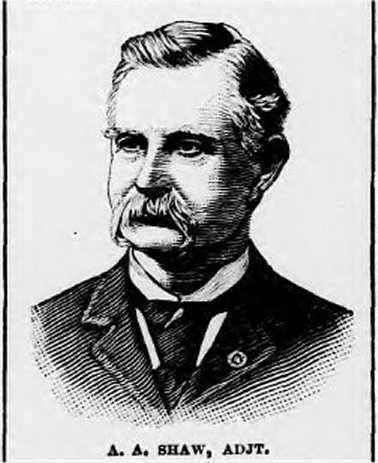 Shaw, Augustus "Gus" - Augustus A. Shaw Pvt. 9/26/1861. Elected Jr. 2d Lt. October 25, 1861. Appointed Acting Adjutant 5/2/1862. Transferred to Capt. Hanleiter's Company Ga. Light Artillery (Jo Thompson Artillery,) 6/10/1862. Elected 1st Lt. November 8, 1862. Surrendered at Greensboro, N. C.4/26/1865. Augustus Shaw accompanied the 38th Ga. Regiment to Virginia to serve as the Adjutant of the regiment. He was captured while serving as 38th Ga. Regiment Adjutant during the Battle of Gaines Mill, 6/27/1862. He was exchanged and returned to the 38th Ga., at least for a brief period, before returning to re-join Capt. Hanleiter's Artillery Company. Numerous sources mention his capture during this battle, including northern newspapers, northern memoirs, and memoirs of members of the 38th Ga. TTR Born in Ga. about 1836, bookkeeper, living in Atlanta, Ga, Fulton Co., with five siblings in 1860. 1860 US Census for Atlanta, Ward #4, Fulton Co. Ga. Living in Atlanta in 1900, born in Ga. in Aug. 1834. Married to Flora Trout, in 1872, 3 children at home, two grown females and one 11 year old son, Augustus Shaw Jr. Died Dec 5th, 1905 in Georgia.