Have a photo of this soldier? Have a bio or obituary of your ancestor? If you send it to me at dnichols28@verizon.net I'll post it on this website.
--------------------------------------------------------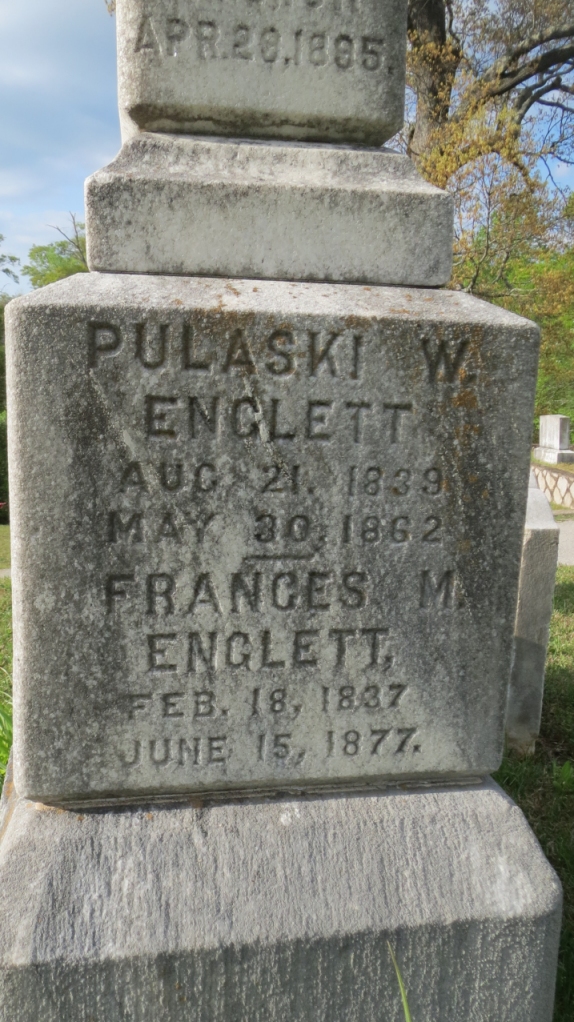 Honoring and remember Private Pulaski W. Englett, of the Jo Thompson Artillery Company, from DeKalb County, Georgia.
Enlisted as a Private 9/26/1861. Died at Savannah, Ga. 5/30/1862. Reported by Capt Hanlieter of dying of typhoid & catajara (SIC) fever. Two companies drawn up for military funeral, band played and military salute fired over his remains, military. Reported as "a good soldier, one of the best in the company. I feel his loss deeply." said Captain C. Hanleiter. Brother Daniel Englett accompanied his corpse to Atlanta for burial. Confederate Service Record contains a claim filed in Fulton Co., Ga. by his father, Benjamin Englett, for any unpaid monies due his son at the time of his death. Buried at Decatur Cemetery, DeKalb Co., Ga., marker reads: born 8/21/1839, died 5/30/1862.