Have a photo of this soldier you'd like to share? Have a bio or obituary of your ancestor? If you send it to me at dnichols28@verizon.net I'll post it on this website.
---------------------------------------------------------------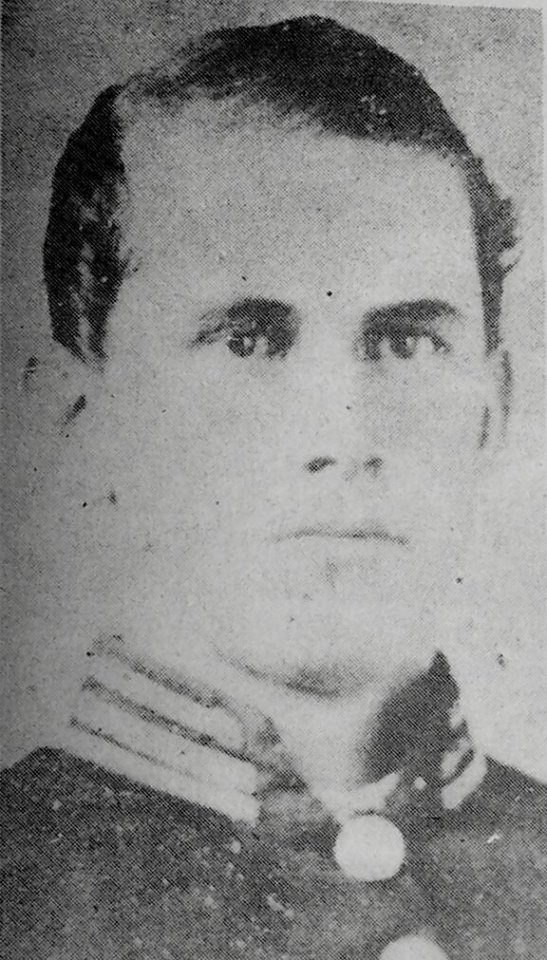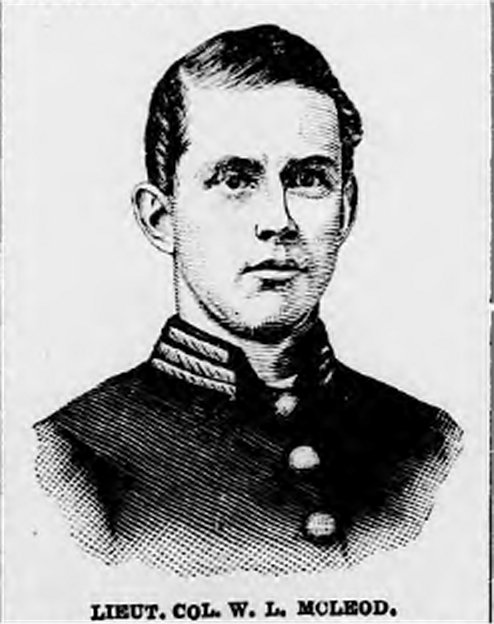 McLeod, William L.- Captain 10/1/1861. Killed at Gettysburg, Pa. 7/1/1863 . Raised and organized Company C. Senior Captain of regiment after the battle of Gaines Mill, where all the field officers were wounded. Absent from duty, reason unspecified from the last of June – last of Oct 1862. Returned to duty and commanded the regiment during the battle of Fredericksburg, where he was wounded, stunned by a shell, while leading the 38th Regiment in battle. In Jan of 1863 he was placed under arrest by the Brigade Commander, Col Clement Evans, and denied promotion to Major, when the fellow junior officers of the regiment reported he was gambling with officers and men and encouraging soldiers to go home by illegal means. Evidently he was cleared of charges and awarded command of the regiment in Feb 1863. Promoted to Major and assumed command of the 38th Regiment. Killed at Gettysburg, shot through the head, during the charge against Barlow's Knoll. Buried on the battlefield under a peachtree by his servant on Jacob Kime's farm. His brother-in-law and former slave/servant traveled to Gettysburg after the war to retrieve his remains and return them to his family. He is buried in the McLeod family cemetery, in Emanuel Co., GA. Tombstone reads Lt. Col Wm. L. McLeod, b. 5/6/1842, killed at Gettysburg, Pa,. 7/1/1863.