DHave a photo of this soldier you'd like to share? Have a bio or obituary of your ancestor? If you send it to me at dnichols28@verizon.net I'll post it on this website.
---------------------------------------------------------------
The Leavell brothers were the sons of John Wilburn Leavell
(1804 – 1865), and Mary Clementine Wood (1804 – 1892.)
Leavell, E. F. - (Edward "Ed" Franklin Leavell ) Pvt. 9/26/1861. Transferred to Co. D, April 1, 1862. Wounded in left hand, necessitating amputation, at Jack's Shop, Va. December 23, 1864. At home, wounded, close of war.
While returning from picket duty and "getting over a stone fence" on 10/13/1864, was accidentally shot by a fellow Confederate soldier with a minnie ball through the left arm near the wrist, while causing the loss of the arm on 10/14/1864. Incident occurred at Jack's Shop, in Orange County, Va. Resident of Ga. since 12/5/1835. Lt John Baxter attested to his wounding and loss of his arm in a pension application filed in 1877. Died March 30, 1900 in Draketown, Harralson County, Ga. buried in Gresham Weed Cemetery, DeKalb Co., Ga.
Leavell, F. M. (Francis Marion Leavell) - Pvt. 9/26/1861. Transferred to Co. D, 4/1/1862. Wounded in arm, necessitating amputation, at Antietam, Md. September 17, 1862. Retired on account of wounds November 3, 1864.
Born in 1834, moved to Arkansas after the war and died in Broomfield Community Pope County, Arkansas, Aug/1912.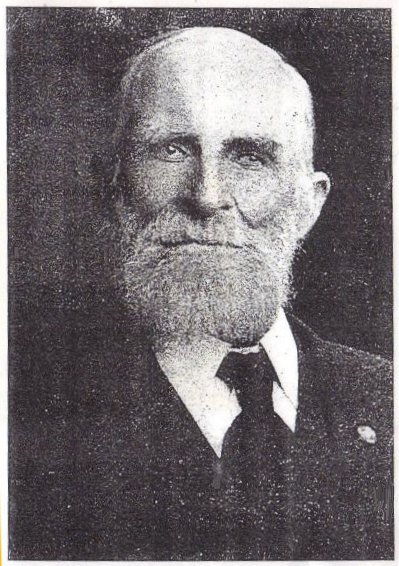 Francis Marion Leavell - Post war photograph
Photo courtesy of Mr. Roy Queen.