Have a photo of this soldier? Have a bio or obituary of your ancestor? If you send it to me at dnichols28@verizon.net I'll post it on this website.
------------------------------------------------------------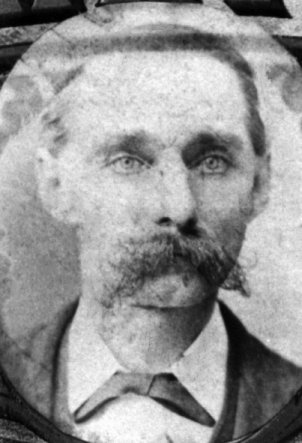 Simpson Asbury Hagood was born in South Carolina 29 Jan 1836 and moved to Georgia on 1 Jan 1859. He, and his brother Levi Garrison Hagood, both enlisted as privates in Oct 1861 at Camp Kirkpatrick. According to his compiled service records Simpson was elected 2d lieutenant of Co. B on Dec 4, 1862.
According to a letter he wrote in early March 1865 (due to a shortage of officers in the Regiment) he was in charge of 3 companies and also serving as Adjutant and Assistant Quarter Master of the Regiment. He was captured March 25th 1865 at Petersburg, VA (attack on Ft. Stedman), sent to Ft. Delaware and eventually signed an oath of allegiance dated June 17th 1865.
His brother Levi was captured on April 3rd, 1865 at Chester Station, VA and was sent to Hart's Island, NY. According to family legend, they somehow met up and traveled together returning to their home in Alpharetta, Georgia.
Information and Bio courtesy of Mr. John Davis.
Attached is a photo of Simpson A. Hagood (supplied by Kathryn Cash Emerson) and a photo of his headstone in Shadowlawn cemetery, Lawrenceville, Ga.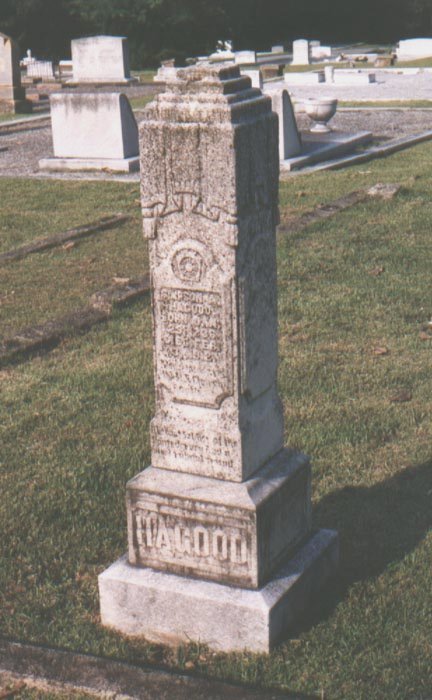 Find A Grave Entry:
http://www.findagrave.com/cgi-bin/fg.cgi?page=gr&GRid=6844710