Have a photo of this soldier? Have a bio or obituary of your ancestor? If you send it to me at dnichols28@verizon.net I'll post it on this website.
-----------------------------------------------------------
Honoring and remembering Private Jesse White Fortson, of Company F, Thornton's Line Volunteers, from Elbert County Georgia.
He enlisted as a Private, May 10th, 18625/10/1862. He traveled with the regiment by train to Virginia in early June 1862. There he fell ill with fever and was sent to a Confederate Hospital at Staunton, Virginia. He died in the hospital of fever, on July 27th, 1862 and is buried there in Thornrose Cemetery.
His widow, Sophia B. Fortson, filed a CSA pension application in Elbert County, in 1901. A cenotaph is located at Doves Creek Baptist Church Cemetery, Elbert Co, it reads born June 18th, 1835, died July 22nd, 1862.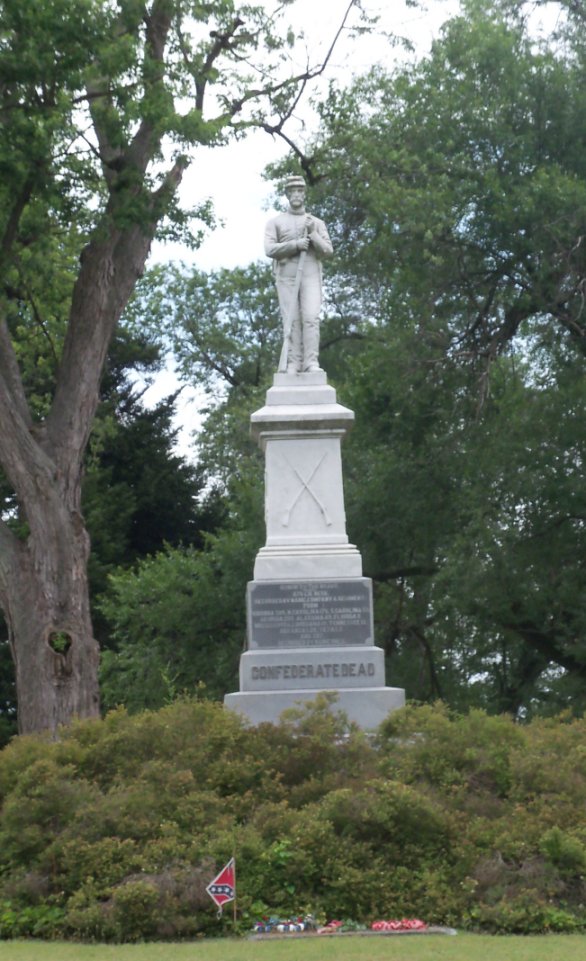 Photo of Confederate memorial in Thornrose Cemetery, Confederate Section.