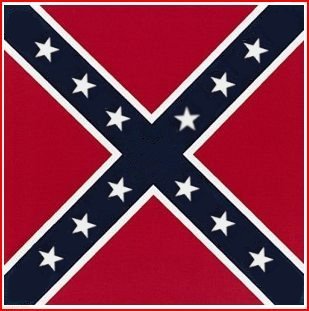 Webmaster's rendering of original 38th Georgia Regiment battle flag. This site is dedicated to the memory of our heroic Confederate ancestors who fought to defend their homes and families. May the Stars and Bars forever wave!
The purpose of this site is to honor and remember the men who served in the 38th Regiment, Georgia Volunteer Infantry during the War Between the States.
I'm writing a book to document the history of the 38th Georgia Regiment and I'm looking for family stories, letters, photos and other information concerning soldiers assigned to the 38th Ga. All contributions are greatly appreciated. If you have information you would like to share in ensuring your ancestor is honored and remembered, please email me at dnichols28@verizon.net
In addition to providing a history of the unit, another personal goal is to provide a valuable genealogical resource where people can share information concerning their ancestors who served in the 38th Ga. and learn more about the history of the unit.
The past is not dead. In fact, it's not even past.
William Faulkner